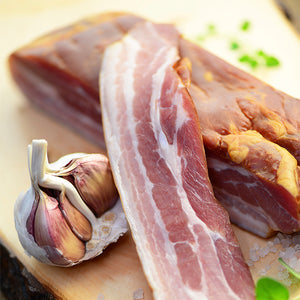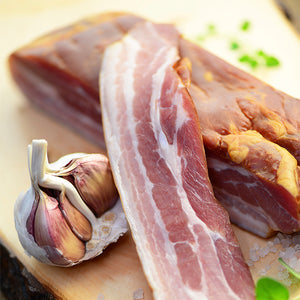 On Sale
Organic smoked bacon
Bacon is made with the most natural of ingredients. It is dry cured in sea salt, acerola powder, celery salt (a natural nitrite) and seasoned with secret spices. It is then smoked gently with natural maple wood chips. This formula produces the best bacon possible.
Ingredients
Organic pork, sea salt, celery salt, organic acerola powder, organic spice
This product is sold by pack.
The approximate weight per package is: 0.285 kg.
Price per kg: $ 41.35