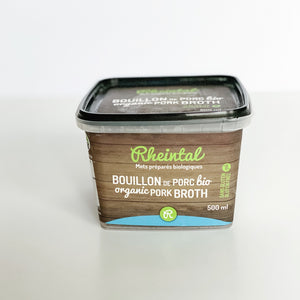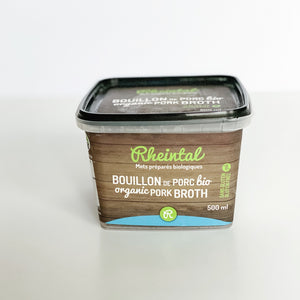 On Sale
Organic pork broth 500 ml
This organic broth is made with organic pork bones and some organic vegetables and herbs to enhance its flavour. It is the ideal cooking liquid for everyday cooking: soups, soups, sauces, stews, etc.
Ingredients
Organic pork, organic vegetables, sea salt, organic spices
This product is sold per pack.
Approximative weight of package is : 0.500 kg.

This product is sold frozen