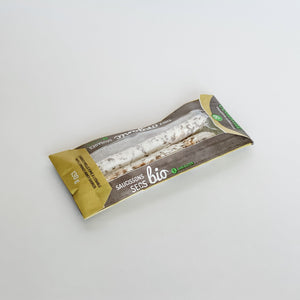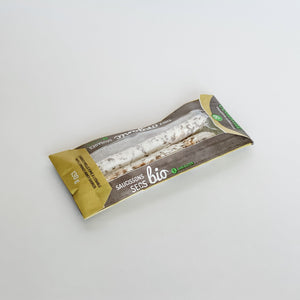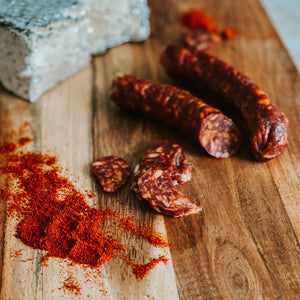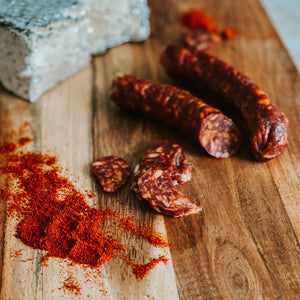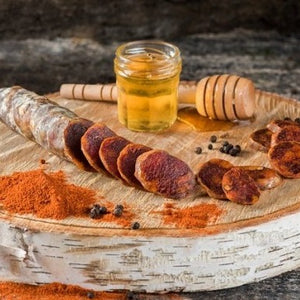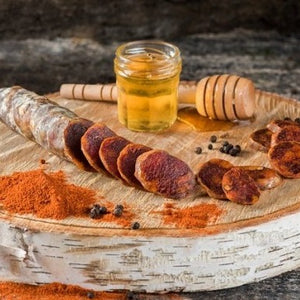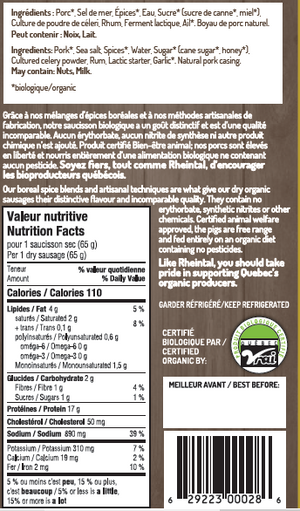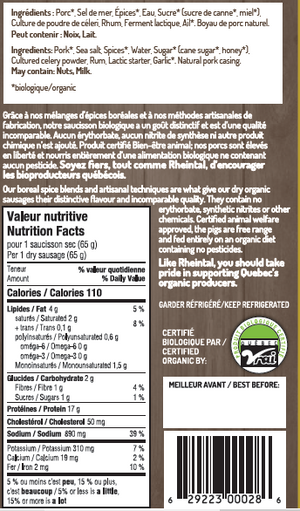 On Sale
Maple smoked honeyed chorizo
The full-bodied and spicy taste of this maple-smoked honeyed chorizo is simply perfect to be served as a starter or to spice up many dishes. Served as an aperitif, tapas or as a pizza topping, this organic chorizo will become a must on your plates.
The chorizo, made from lean pork, is seasoned with salt, garlic and paprika. It then spends 3 to 4 weeks resting in the dryer, where micro-organisms develop. It is during this stage that the chorizo acquires its organoleptic qualities. The natural surface flora is mainly composed of penicillium fungi. It develops on the surface of the product during the drying process and is essential for the aromatic rise of the chorizo. After maturing, there is a perfect balance between taste and aroma.
This product is sold in packs of 2
Ingredients
Organic pork, sea salt, organic honey, celery culture, organic paprika, organic cayenne pepper, organic cumin, rum, organic pepper, organic nutmeg, lactic ferment, organic garlic.
0,110 kg