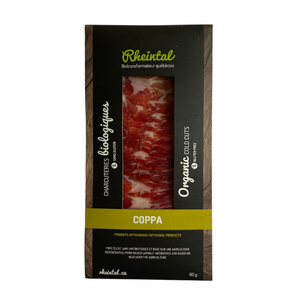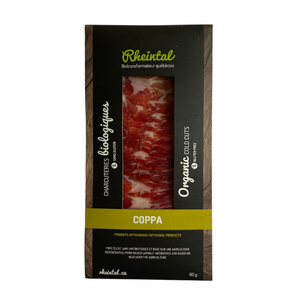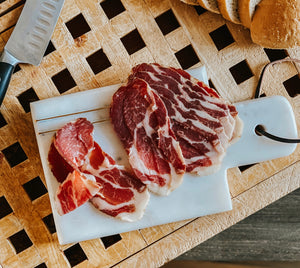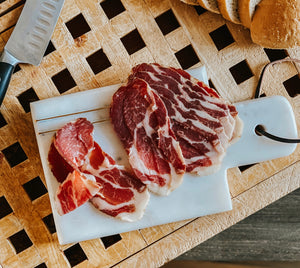 On Sale
Organic coppa
A tasty, almost melt-in-the-mouth, sliced very thinly, this is what defines the Rheintal organic coppa.
Coppa is the salted, dried and matured pork shoulder. It is characterized by a rich and complex aromatic bouquet, a mild flavor with a nutty taste, a rather supple texture and a remarkable smoothness. The organic coppa is dried for a period of 4 months to obtain maximum tenderness.

Ingredients
Organic pork, sea salt, organic spice, celery salt
This product is sold by package.
The approximate weight per package is: 0.080 kg.