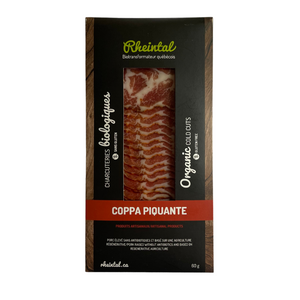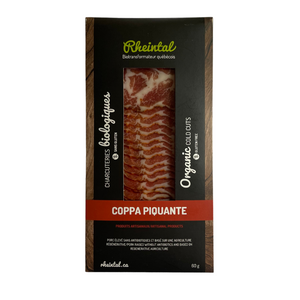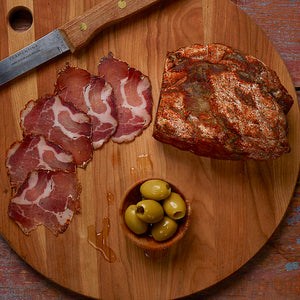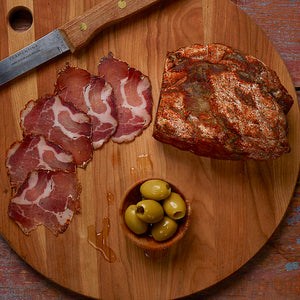 On Sale
Organic piquante coppa
The piquante coppa is the salted, dried and matured pork shoulder. It is characterised by a rich and complex aromatic bouquet, a typical flavor whose strong and savory taste is given by a pepper and chilli pepper aroma.
Ingredients
Organic pork, sea salt, organic paprika, organic cayenne, organic spice, celery salt
This product is sold by package.
The approximate weight per package is: 0.080 kg.