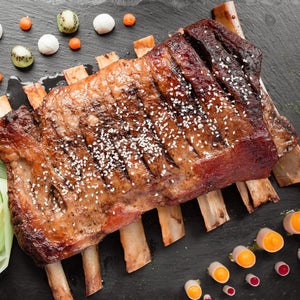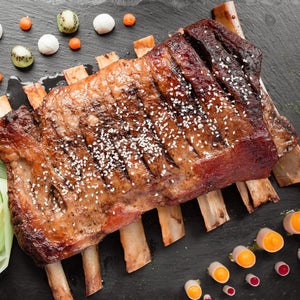 On Sale
Baby back pork ribs
Baby back ribs are less greasy and have a good thick amount of meat on the bones than their counterpart. They can be grilled, braised or simmered just until the meat detaches from the bone. For grilling, first cook the ribs in a liquid for 30 to 45 minutes on low heat. Grill afterwards 5 to 6 minutes on each side on the BBQ or on grill in the oven. Baste regularly with sauce.
This product is sold by kg
The approximate weight per package is: 1 x 0.370 kg.
Price per kg: 31.00$
Products are sold frozen