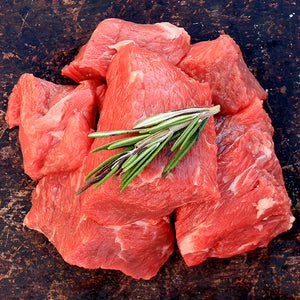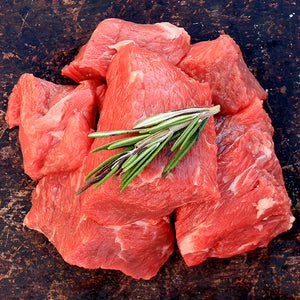 On Sale
Organic beef brochette cubes (sirloin)
For the best quality, brochette cubes are cut from the surloin. It is necessary to marinate them prior to cooking to tenderize. Cook them on the stove top, in the oven on grill or on the BBQ for 6 to 8 minutes on medium heat. Turn once or twice during cooking, using tongs so as not to pierce the meat and lose precious juices. Grill just until the outside is lightly crusty and tender and pink on the inside. A real treat for your summer skewers!
This product is sold by kg
The approximate weight per package is: 0.390 kg.
Price per kg: 49.95$
Products are sold frozen