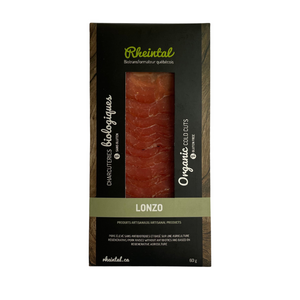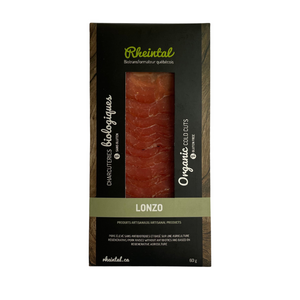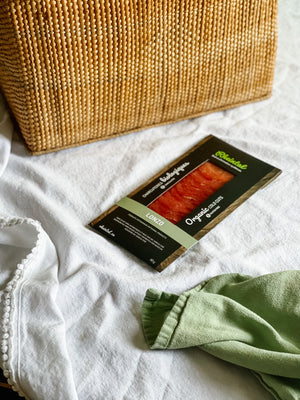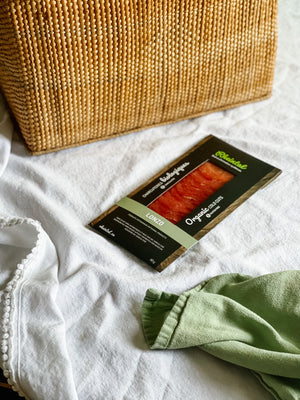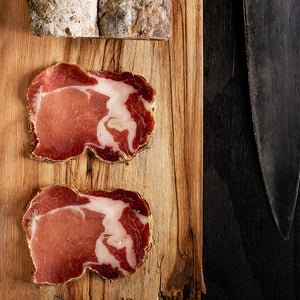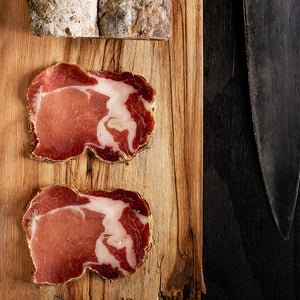 On Sale
Organic lonzo
Lonzo is the salted, dried and matured pork loin. It is soaked in red wine flavoured with garlic and laurel before being hung in the dryer for 3 to 4 months. The "Lonzu" is characterized among other things by light and fresh aromas, a sweet flavour with a hint of hazelnut and a rather firm texture.
Ingredients
Organic pork, sea salt, organic spices, organic red wine
This product is sold by package.
The approximate weight per package is: 0.080 kg