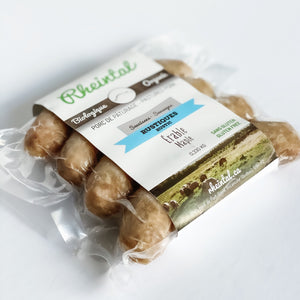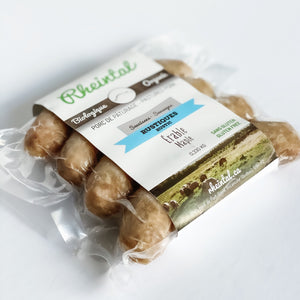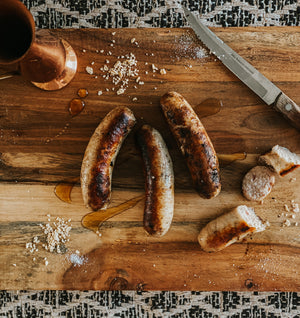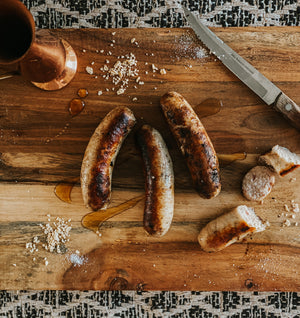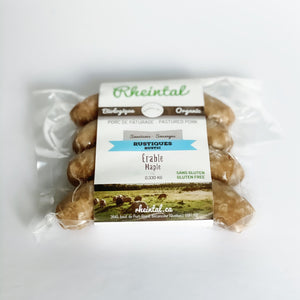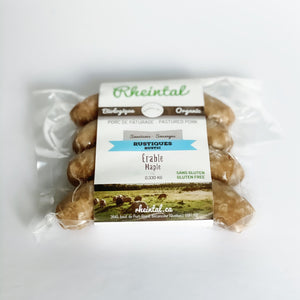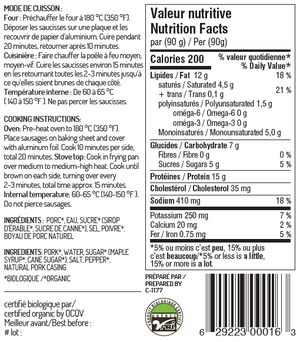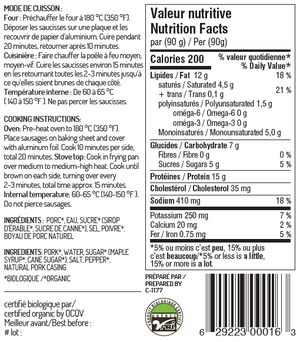 On Sale
Organic maple sausage
A succulent organic sausage with a perfectly balanced maple taste.
The quality of this organic sausage is conditioned by the absolute freshness of the meats and spices that compose it. Cook it in the oven (between 15 and 20 minutes) for optimal quality and it will keep all its softness.
Organic sausages without gluten or lactose.
Ingredients
Organic pork, organic maple syrup, organic cane sugar, sea salt, organic white pepper
This product is sold by package.
The approximate weight per package is: 0.330 kg
Price per kg: 33.30$
This product is sold frozen