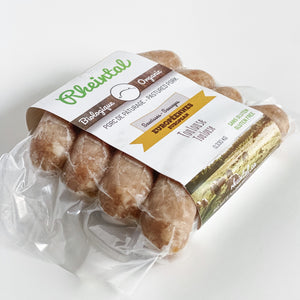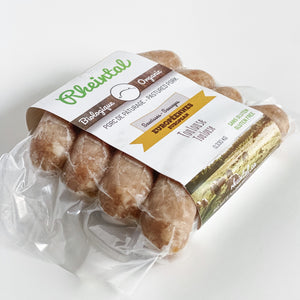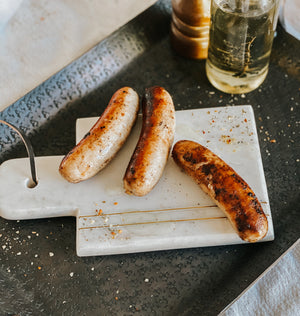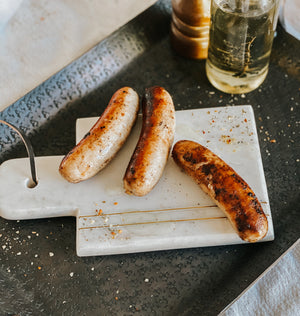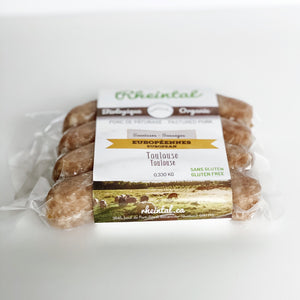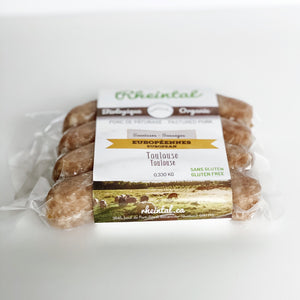 On Sale
Organic Toulouse sausage
A sausage loved by all, its generous size and extreme freshness give it an exceptional softness. Brown it a little on both sides in a frying pan, then finish roasting it slowly in the oven. Deglaze the dish and taste it sprinkled with its little cooking juice. Organic sausages without gluten or lactose.
Ingredients

Organic pork, sea salt, organic peppers
This product is sold by package.
The approximate weight per package is: 0.330 kg
Price per kg: 33.30$
This product is sold frozen