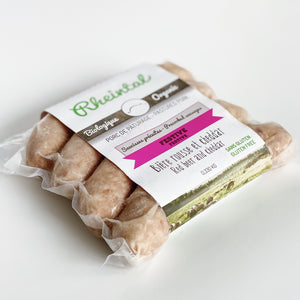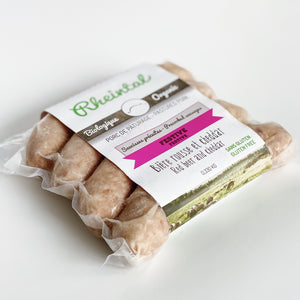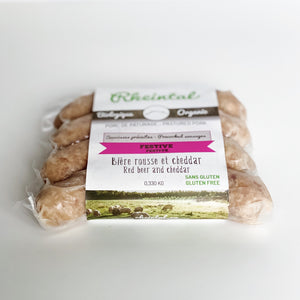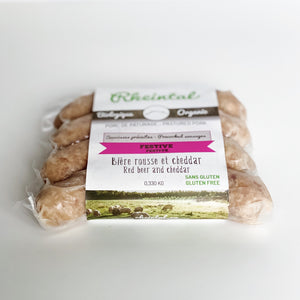 On Sale
Organic cooked Cheddar and beer sausage
A decadent sausage with a succulent taste of cheddar cheese and red beer.
Ingredients
PORK*, BEER (WATER, BUCKWHEAT, MILLET, MOLASSES, CHESTNUT, CANDY SYRUP, QUINOA, HOPS, YEAST), CHEDDAR* (PASTEURIZED AND/OR UNPASTEURIZED MILK*, SALT, BACTERIAL CULTURE, MICROBIAL ENZYME), ONION*, EGG*, VINEGAR (VINEGAR, WATER, CHERRY EXTRACT), SALT, TAPIOCA STARCH*, FRUIT EXTRACT, SPICE EXTRACT, PEPPER*. NATURAL PORK CASINGS
*ORGANIC
This product is sold by package.
The approximate weight per package is: 0.330 kg
Price per kg: 34.95$
This product is sold frozen