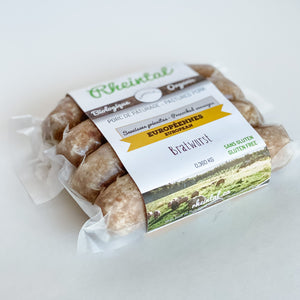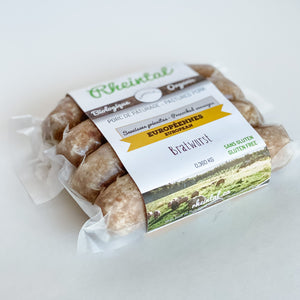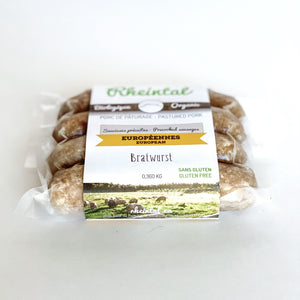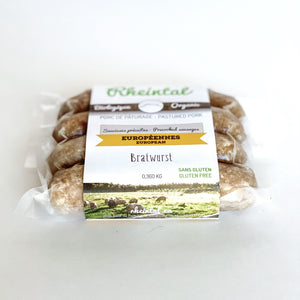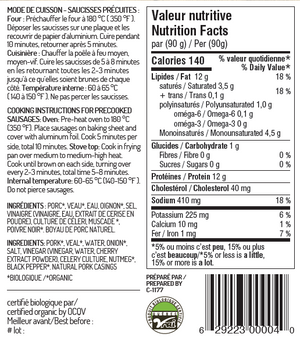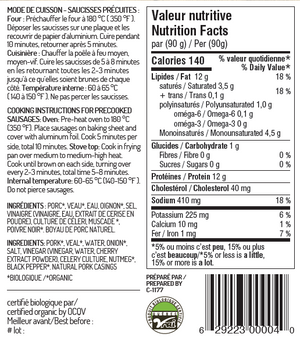 On Sale
Organic cooked Brathwurst sausage
Organic sausages without gluten or lactose. Authentic German sausage, the Bratwurst contains a hint of pepper and nutmeg. Roast it over a low heat until golden brown (6 to 10 minutes, turning it over occasionally).
Ingredients
Organic pork, organic veal, organic onion, sea salt, vinegar, fruit extract, spices extract, organic pepper, nutmeg, organic spices.
This product is sold by package.
The approximate weight per package is: 0.330 kg
Price per kg: 34.95$
This product is sold frozen