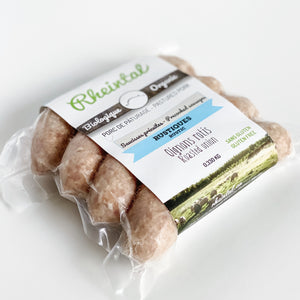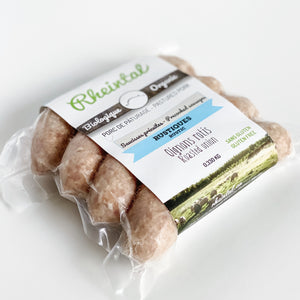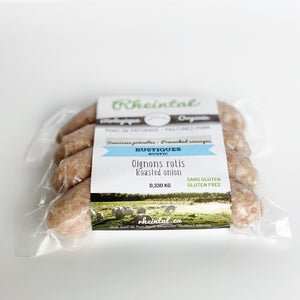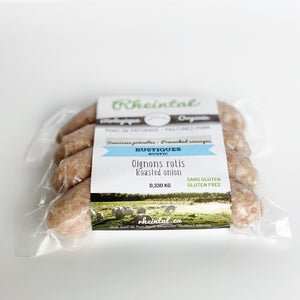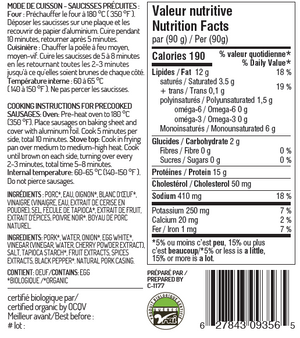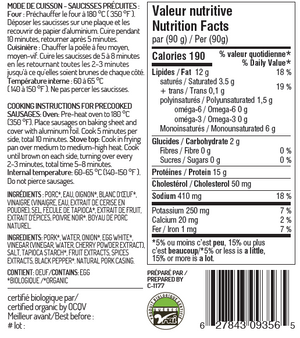 On Sale
Organic cooked roasted onions
Precooked organic sausages with the delicious taste of roasted onions, gluten and lactose free, they are the simplest of all sausages to roast. Roast them on low heat until golden brown (5 to 8 minutes, turning them occasionally). Serve them with mashed potatoes drizzled with the cooking juices.
Ingredients
Organic pork, organic onion, organic tapioca starch, organic egg white, sea salt, vinegar, organic pepper, fruit extract, spice extract, organic spices.
This product is sold by package.
The approximate weight per package is: 0.330 kg
Price per kg: 34.95$
This product is sold frozen