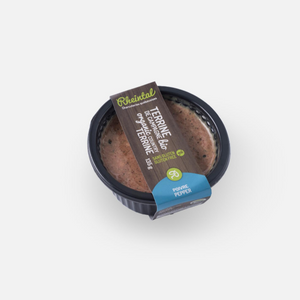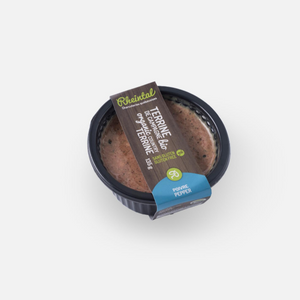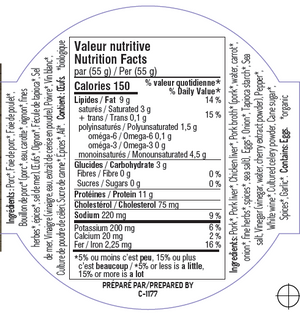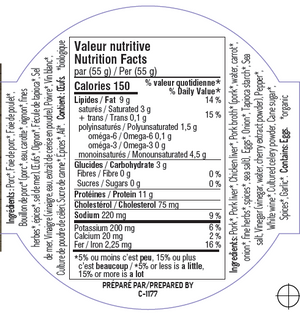 On Sale
Organic 5 peppers country terrine
The smoothness of this terrine filled with earthy flavors can only make you melt. Put this terrine in a buffet of cold starters and you will soon discover how successful it is.
Ingredient
Organic pork, organic pork liver, organic broth, organic egg, sea salt, organic white wine, organic tapioca starch, organic cane sugar, organic pepper, organic 4 spices, celery powder, vinegar, organic onion, organic garlic,
This product is sold by package.
The approximate weight per package is: 0.135 kg